Data Entry area with autorefractor

Figure 1


Initial Calculator Mode with Focometer

Figure 2


Autorefractor Data Capture Window.

Figure 3


Autorefractor Data Entry Area

Figure 4


Search results from Autorefractor Data

Figure 5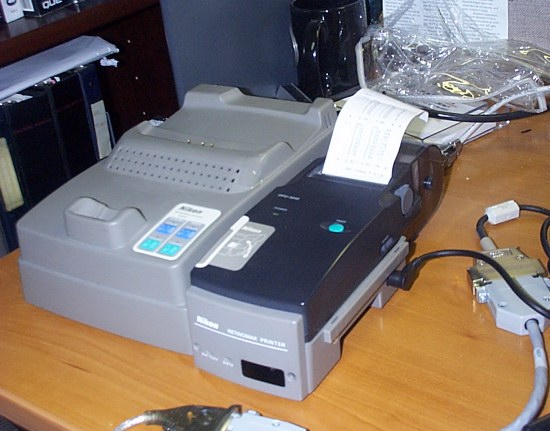 Autorefractor Printer

Figure 6


Data Capture Windows showing confidence values

Figure 7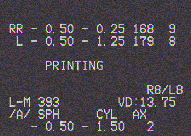 Autorefractor Viewing window.

Figure 8


Data Entry Area coming from autorefrctor.

Figure 9


Autorefractor Search Results Window

Figure 10


Data Entry

Figure 11


Search 1 Response

Figure 12


Search 2 response

Figure 13



Person number is selected

Figure 14


Inventory Removal Request

Figure 15


Persons List

Figure 16


Return to inventory

Figure 17


Inventory List

Figure 18


Focometer Astigmatic Line pair

Figure 19


Entry of first Astigmatic Reading

Figure 20


Entry of second Astigmatic Reading

Figure 21


Entry of Right Astigmatic reading.

Figure 22


Left and Right Calculated value

Figure 23


Left Search List

Figure 24


Refined Search Results

Figure 25


Blind in left eye.

Figure 26


Blind in left eye Search Response

Figure 27


Selecting the Reports Function

Figure 28


Deleted Items Report

Figure 29


Rejected Items Report

Figure 30


Rejected items showing in search window

Figure 31


Picklist Printout

Figure 32


Picklist printout with Age and ADD selection

Reading power is matched also.

Confidence Level is showing

Figure 33


Patient blind in left eye but

reading power matched for right eye.

Figure 34


Reading power not matched

but matched to default setting.

Confidence Level not showing.

Figure 35


Reading power matched using age.

Matched other parameters to default settings

Confidence level is showing.

Figure 36


Matched after 2 cutbacks on boths sides

Original/Unmodified prescription shows

Confidence Level Shows.

No Match on reading power.

Figure 37


Matched after 2 cut-backs.

Also matching reading power.

Confidence Level Shows.

Figure 38


Matched after 3 cutbacks

Also matching reading power.

Confidence level is showing

Figure 39


Gender Selection (under data entry area)

Figure 40


Age estimation of Reading Power

Figure 41



Also option turned on when age entered.

Figure 42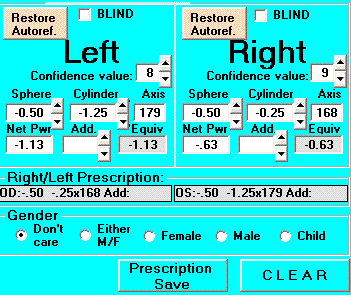 Patient Prescription

Figure 43


Search results

Figure 34


Autorefractor Measurement History.

Figure 35